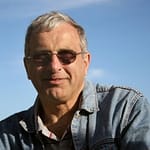 Welcome to my site.
A bit about me…
Well I am a long time trader who fell in love with options. The ability to manage and adjust a position and the leverage they offer were like an epiphany to me. Eventually I wanted others to have this 'Ah hah" moment so I built this site to help guide and educate people on the best sources of options trading online.
I spent a few years early in my life at a brokerage firm managing accounts in Colorado. Then moved to California and worked for a couple of more firms but the whole time I was learning to trade my own accounts and dreamed or retiring early to manage my own money. That finally happened and like anyone when they find something they think can benefit others and change a life you want to share that with others who might be interested in learning.
There are many options courses and brokers online now. Some instructors come from institutional backgrounds, others are self-taught. Options can be a bit tricky for some. The fundamentals are relatively basic but once you build on that they can often acquire a certain complexity that defies a beginner's comprehension. Like most things in life you are rewarded for the time and effort when you become proficient and skilled with options trading. So stick with it, it pays!
I also provide reviews on binary options. Now that's a mad world. There is quick money to be made and lost. Do your due-diligence in this arena. I try to weed out the suspect brokers and courses on binaries but it's a fast moving industry with brokers and courses appearing and disappearing all the time.
When I am not trading you might catch me working on my websites, sailing, golfing, flying, working out, traveling or just reading up on my hobbies.
Feel free to join my Google+ page and sign-up for my newsletter.
I hope you enjoy the site,
Warren Stockton