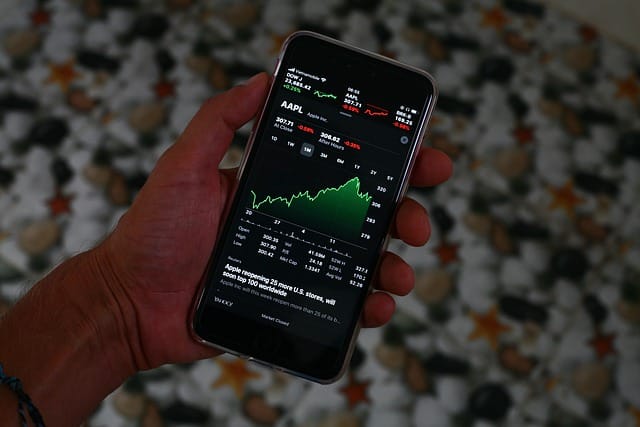 You may have heard stories of investors who made a killing in stocks and you may also have heard of investors who have lost their shirt. If you don't want to be one of the failure stories people keep talking about, you need to learn how to tell the difference between wise investments and excessively risky ones. Doing your research and keeping tips like those in this article in mind will help you to find great success over time.
Be sure to use free resources to check out the reputation of any potential brokers. You can be more confident of avoiding fraud by gathering important information about their track record and background.
Maintain realistic expectations for your stock investments portfolio. For the most part, instant wealth is not a realistic goal. There are a few stories of people who made killings overnight, but thinking that will happen to you will very likely lead you to take undue risks. Remember this to avoid costly investing mistakes.
If you are an owner of common stock, you should take full advantage of the rights you have to vote as a shareholder. Depending upon a given company's charter, you may have voting rights when it comes to electing directors or proposals for major changes, such as mergers. Voting can happen during a business's yearly shareholders' meeting or by mail via proxy.
Diversify your portfolio a bit. When you focus all your money on any investment you feel is a surefire win, you're in prime position to lose everything. As an example, suppose you invest all of your money into one stock only to have it tank. You wind up losing your hard-earned savings.
Be aware of the limits of your expertise and do not try to push beyond them. For instance, when using a online brokerage, make sure you only invest in companies that you have some knowledge of. You can derive some insight about a company's performance if you have worked with them or purchased their products and services, but what do you know about a business in a field with which you are completely unfamiliar? Leave these types of investment decisions to an expert adviser.
To maximize your chances for investing success, write out a detailed investing plan with specific stock strategies. Include what you want to buy, when you'll sell and what you'll do as the next step. It must also include a clearly defined budget for your securities. This will allow you to make your choices with your head and not your emotions.
Penny stocks are popular with many small time investors, but don't overlook the potential value of blue-chip stocks that grow over the long term. It's good to have a mix of companies that have great growth potential as well as some from major companies in your portfolio. Major, established companies have good track records and investing in them carries a very low risk.
When investing in the stock market, try to also pay attention to other investment opportunities that can make you money. There are many other options, such as bonds or real estate, which are equally as fun and lucrative. Keep all options on the table when investing, especially when you have lots of money to invest, because you want to protect yourself.
Keep in mind that profits don't always result from cash. The flow of cash is vital to all financial operations, from your life to your investment portfolio. Reinvesting your returns can help you to earn even more, but also keep your bills up-to-date. It is advisable you set aside a half year's worth of living expenses, just in case something happens.
Cash Account
If you are a novice at the stock market, it is wise to start out using a cash account instead of a marginal account. A cash account alleviates some of the risk because there is a limit to the amount of money you could possibly lose.
As was said earlier, everybody knows people who have both won and lost in the stock market. This type of thing tends to happen a lot. People can get lucky at times when they invest, while others have a good idea of the potential of where their investments might go. Use the insights you've gained here to help you overcome luck and reap the rewards of smart investing.