Trading Pro System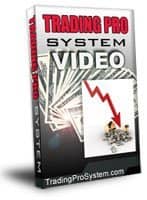 Trading Pro System is an intermediate to advanced options trading course. It teaches many advanced strategies and some which have never been taught online before. The course was originally created by an 'underground' marketer and now trader, Dave Vallieres. He teaches you how to make money in any market; up, down, or in a channel. You are taught how to manage risk by the numbers and to treat trading as a business.
Who is this for?
Any investor who has been disappointed with their results
Any who thinks the markets are too risky
If you feel confused by technical and fundamental analysis
Don't understand options but want to know how they minimize risk and maximize profits.
There are 41 videos in the course grouped into 11 modules. The topics are:
INTRODUCTION TO TRADING AS A BUSINESS & TRADING WITH CONFIDENCE
THE GREEKS – MANAGING BY THE NUMBERS
TRADE SELECTION AND STRATEGY
PORTFOLIO BUILDING
THE TOOLS OF THE TRADE
PORTFOLIO MANAGEMENT BY THE GREEKS, ADJUSTMENTS, VIX and More…
THE ART OF ADJUSTMENTS – THE SECRET KEY
CLOSING POSITIONS
THE BIG PICTURE – TECHNICAL ANALYSIS
ADVANCED TECHNIQUES AND EXPLOSIVE WEALTH BUILDING STRATEGIES
EXPLOSIVE STRATEGIES
Explosive Strategy #1: Using this one method I turned a $14,000 trade into a $75,000 profit in just 8 months. The most money at risk? Just $650.
Explosive Strategy #2: Another method I call "Flipping Stocks" let's me buy stocks cheaper than anyone else and if the market does not cooperate with my plan – I get paid lots of money for waiting until it does!
Explosive Strategy #3: This new strategy that has unlimited upside or downside potential and only $50 or so of risk
Explosive Strategy #4: If you want to be more active in stocks but hate the risk, you'll love this. Day trade without the risk normally associated with day trading.
Explosive Strategy #5: If you liked the idea of the monthly income trades but were wondering how to 'turbo charge' them to make a fortune, then you will love THIS. Using this strategy I've been able to generate an income in the $5,000 to $40,000 a month range, and with a lot less stress.
The material in this course really is quite remarkable and I have yet to see many of these strategies discussed in other options courses which is honestly quite surprising. For that reason alone if you are serious about learning the incredible flexibility of options to manage risk and maximize profits in any market condition or time frame this course is simply a must to own and study.
Trading Pro System Video Preview 1
This is the first of a seven part preview video series by my online marketing and trading mentor. He has been trading for over 20 years and marketing online for over ten. As an online marketer he is a self made millionaire and is very well known. But he is scaling down his online business to focus on trading because it gives him more time and freedom to be with his family and pursue the things he enjoys most in life.
There is nothing to be suspicious of he is a very well known marketer but now wants to live a more private life and move away from the branding of online marketing. This is why he wishes to remain anonymous except to those who want to learn from him.
But before he moves back underground as a marketer and into private life he wants to leave his best opportunity to those who are seeking to improve their financial future and who want to create a lifestyle with an abundance of time and freedom to pursue their passions as he now does.
That's what this course is all about. It's called the Trading Pro System.
In the Trading Pro System you will learn to trade with confidence by putting on positions and monitoring them daily in just 10-20 minutes. This video series gives a preview of the system with small positions so you aren't intimidated by the numbers but these strategies are easily scalable.
You will learn how to trade like the professionals who manage their positions by making specific adjustments and collect large percentage gains each month regardless of whether the market goes up or down. You no longer need to rely on directional plays to make large profits- but he teaches that as well.
He teaches on the Think or Swim trading platform because their analysis tools make managing these trades easy.
What's included in the course? Here is a sampling:
Trade selection and strategy
Order entry and exit strategies
Portfolio building
What are the greeks?
Portfolio management through the greeks
Adjusting your trades to maximize profits and minimize loss
Training on the VIX
After watching the video you will learn that these preview videos were recorded when he was developing the course. In the video he mentions his proprietary trading indicator. It's no longer available for f'ree but you can get it at a special discount. It's called Market DNA.
The next video is on closing positions.
Trading Pro System Preview Video 2
Get a glimpse into how to manipulate the bid-ask price and exit trades cost effectively and profitably on the SPY.
Watch my friend go through his decision making process of how to exit a position in order to capture the most profits- safely and by the numbers not by predicting.
The next video is about generating a monthly income through options trading.
Trading Pro System Preview Video 3
In video three we go over the main objective of part one of the course which is to generate money every month consistently through options trading and to treat it like a real business.
My friend shows an example of buying and selling a call on ATVI and reminds us of the two absolute rules to trading options:
Prices fluctuate
The contracts will expire
Because prices fluctuate you need to make adjustments which is rarely taught, never mind taught well.
He also discusses the intrinsic and extrinsic value off options.
Intrinsic value is stock price minus the strike price.
Extrinsic value (time value) is the cost of buying the option minus intrinsic value.
This is an intermediate to advanced course but that doesn't mean as a beginner you won't learn a lot. I actually started my options trading education with this course and supplemented it with books. They are a great compliment to the course and in my honest opinion are some of the best options trading books ever written on options trading.
Also keep an eye out for my basic course on options trading…it's in development
And remember if you are new start by paper trading. Make your initial mistakes on the Think or Swim paper trading platform it's identical to their live platform.
In the next video: The Four Risks to Trading
Trading Pro System Video 4
Your products in this business are calls and puts.
The Four Risks:
Concentration of Risk: if the majority of your profit potential is centered around a single strike price this is a risk to be avoided; develop a large profit tent.
Over-lapping Trades: be careful about buying or sell the same strike prices; they don't show up on the Think or Swim analysis graph.
Allocation of capital: never use 100% of your trading capital. Use solid money management and have some working capital set aside.
Over Adjusting Positions: This takes time and experience but don't let your emotions drive your adjustments. My friend will teach you when and how to make the best adjustments; it's both an art and a science.
Next video: $1000 in open profit
Trading Pro System Preview Video 5
QQQQs He put on a $65 worth insurance and the trade is moving further into profit.
Looks at the VIX and closed out some positions.
$1000 in open profit on just a couple of contracts.
He recommends not to hold positions into expiration week.
Analyzes the trade through the greeks.
Next video: A look into his real trading account
Trading Pro System Video 6
A look as his real account…$200,000.00
He has the same trades on that he is teaching in his practice account with the smaller sized positions.
He goes into why he trades options this way.
Next Video: Three legged Box with unlimited profit potential in either direction.
Trading Pro System Video 7
QQQQs and IWM: Three Legged Box
Locked in profit of $478.00 with unlimited upside and downside profit potential